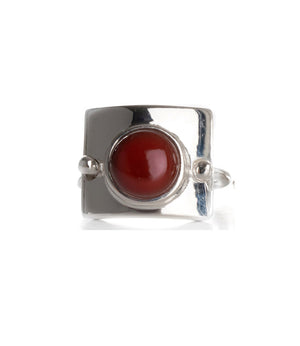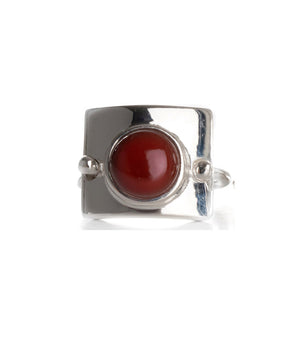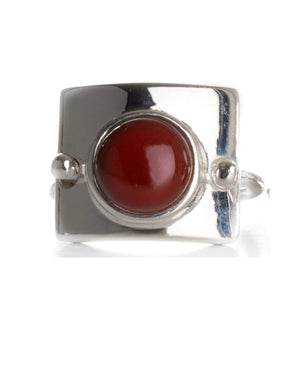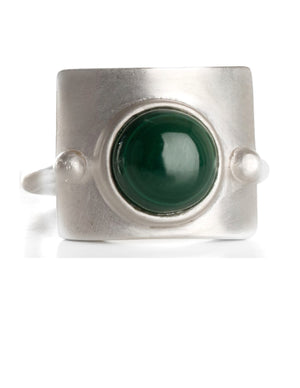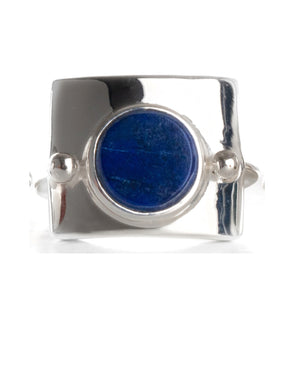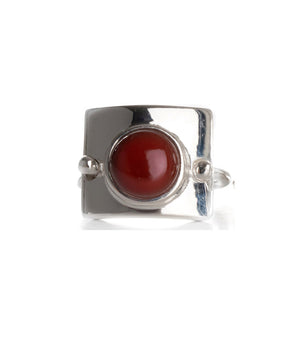 THEIA ON THE ROCKS
A new addition of this powerful and striking design. Our classic Theia ring, offered here with lapis, malachite or red japser cabachon or flat stones. 
Available in silver, bronze or 10k gold. Due to the design of this ring, please order one half size smaller than usual.
Every piece is made to order in our studios in Guadalajara and New York City.  Please allow up to three weeks for delivery.