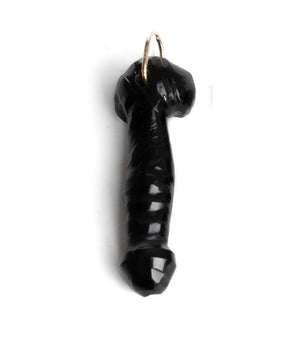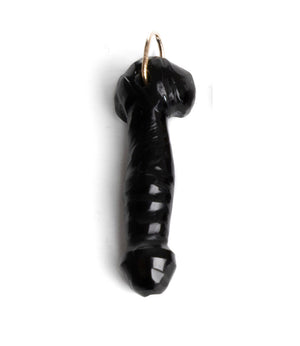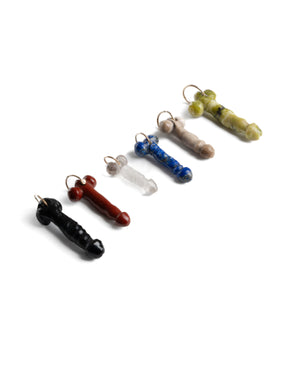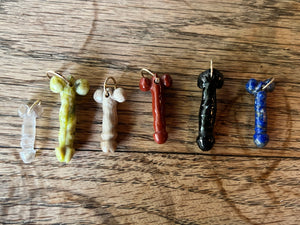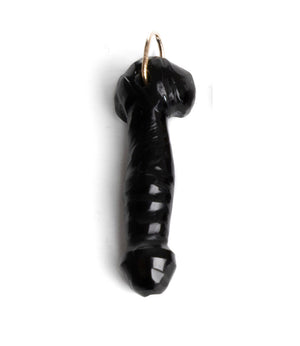 Obsidian Fascinus Charm
To see and be seen. A beautiful, hand-carved 1.35" obsidian penis charm held from a 14k gold bale is a subtle yet strong token of good luck. Obsidian was the favored gem of the Aztec's used for scrying, a type of fortune telling, and was thought to be the stone of Truth. 
This one-of-a-kind charm can slip onto any chain with a 2mm diameter. You may also purchase either an oxidized silver chain with a smattering of gold links, or a 14k gold chain to accompany your charm. Both chains are 22".
Invite this magic into your life. 
Fascinus, from the Latin fascinare, means to bewitch, entrance, to fascinate. The divine phallus, an ancient motif found in cultures throughout the world, is considered a good luck charm. Granting fertility, ramping up desire, and warding off the evil eye, these beautiful objects were meant to adorn and to be adored.

Handmade in our studios in New York City and Guadalajara, Mexico, each piece is made to order. Please allow up to three weeks for delivery.