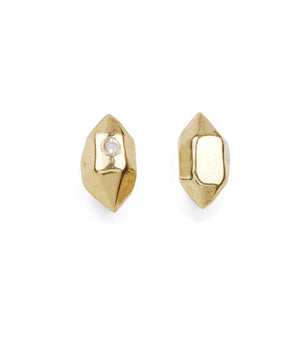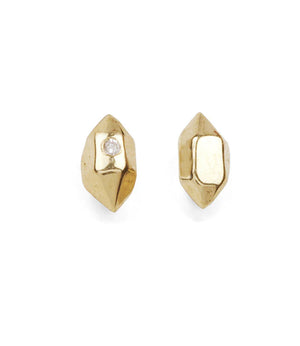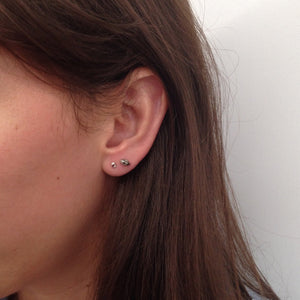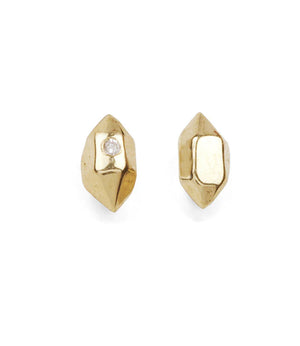 Large Herkimer stud with a diamond
.25" hand-carved stud in the form of Herkimer 'diamond' crystals having a 1pt diamond set within.
Sold individually, with a diamond. If you would like a pair, please order two!
Available in 14k gold with a white diamond or sterling silver with a black diamond. 
An Aesa classic!
Hand-made in New York City. Please allow up to two weeks for delivery.