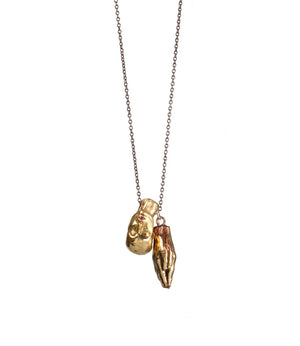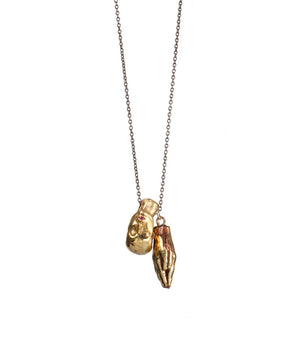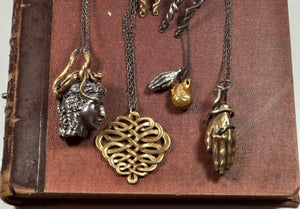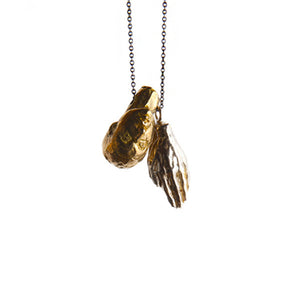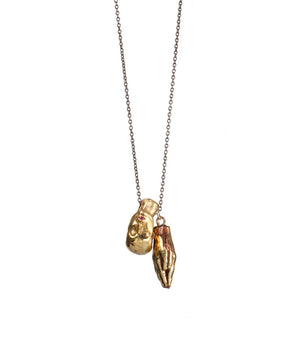 Head & Praying Hands
Small brass head and silver hands, 28" chain
Available as is or with a ruby in the mouth or diamonds in the eyes. 
These totems are from a series of pieces exploring the Mythical island of Hesperides where Medusa was thought to be slain. The heads were representations of the axioms "hear no evil" "speak no evil" and "see no evil" with precious stones dotting the eyes, mouth, ears and neck.
Carved by hand, they are thoughtful totems for internal remembering.  

Please allow up to three weeks for delivery.