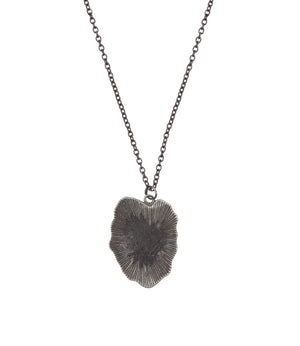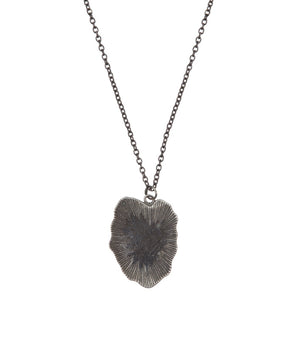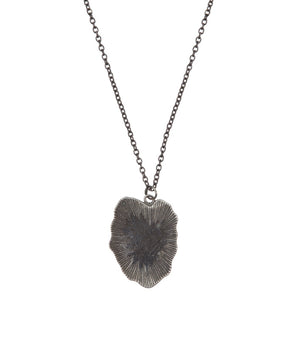 Flaming Heart Pendant
Hand engraved pendant with an image of a flaming heart taken from a medieval text. The heart was meant to represent a heart that has achieved enlightenment. 
Pendant available in 10k gold or sterling silver on an oxidized 22" sterling silver chain. 
Hand-made in NYC. Please allow up to three weeks for delivery.