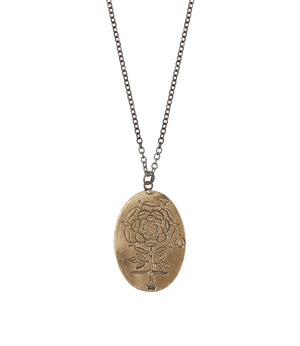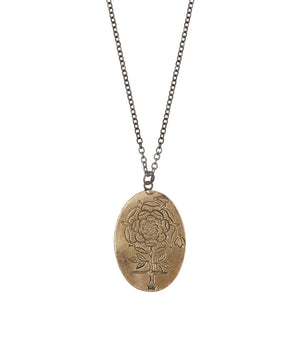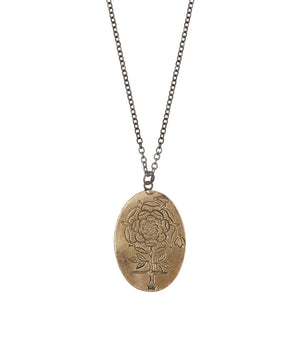 Blooming Rose and Thorn Pendant
Hand engraved pendant depicting a rose blooming on a thorny stem. Taken from a medieval text, the rose is supposed to represent enlightenment born of a 'thorny' path.
Simply beautiful. 
Pendant available in 10k gold or oxidized sterling silver on an oxidized 22" sterling silver chain.
Made to order in New York City.
Please allow up to three weeks for delivery.