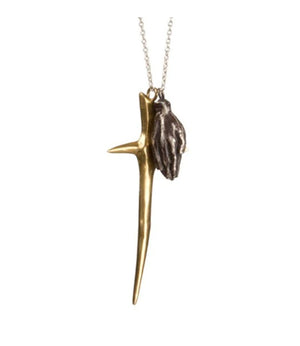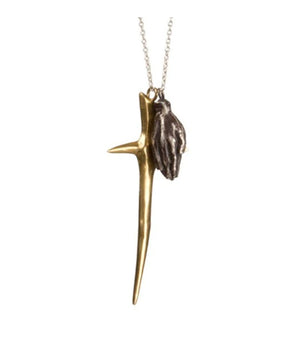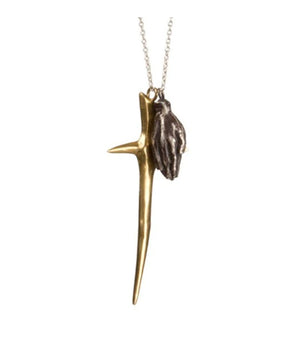 Praying Hands and Thorn Necklace
Large brass thorn and sterling silver hands on 28" sterling silver chain.
These totems are from a series of pieces exploring the mythical island of Hesperides where Medusa was thought to have been slain. The thorns were from the mythical garden and the hands are a prayer for what is right to come to pass. 
Carved by hand, they are thoughtful totems for internal remembering.  

Please allow up to three weeks for delivery.