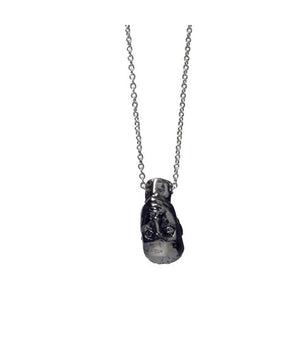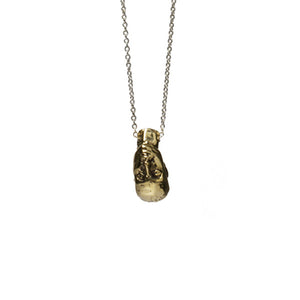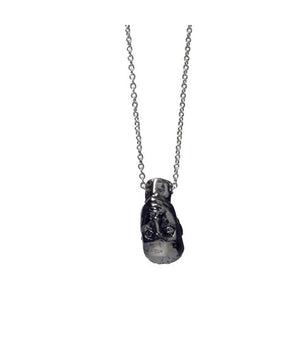 Small Head Necklace
Hand-carved small head necklace available in oxidized sterling silver or bronze on a 27" sterling silver chain.
Additionally, the head may also be set with a ruby in it's mouth to suggest the axiom "Speak no evil" or diamonds in eyes to suggest "See no evil."
If you would like a shorter chain, please make a note of it at check out! 
Each piece is custom made in New York City. Please allow up to three weeks for delivery.