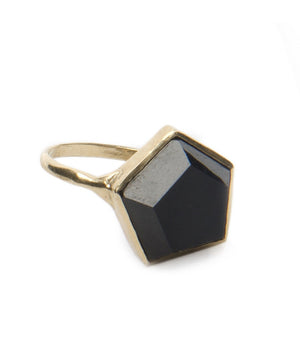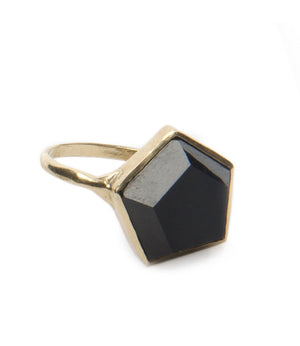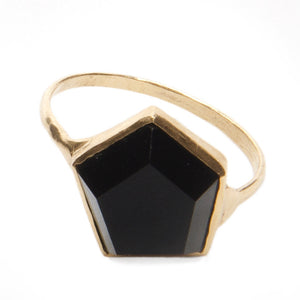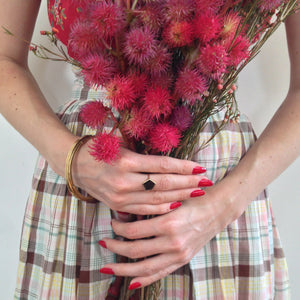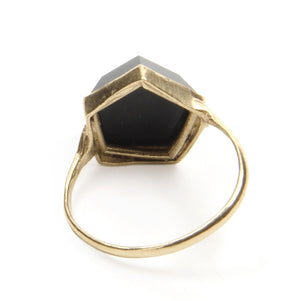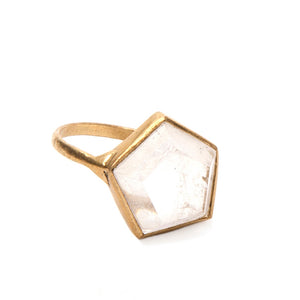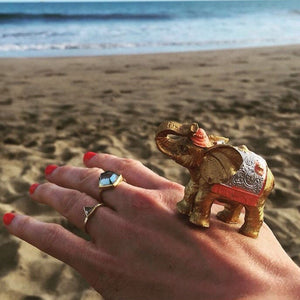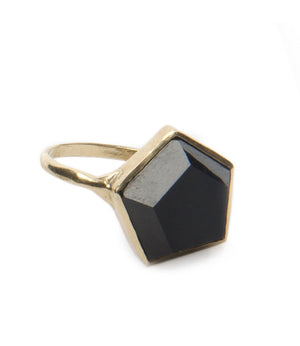 10k Gold 3D Hex Ring
A gorgeous, unique ring! 
A hand-cut, pentagonal stone sits proud in a 10k gold setting.
Available in onyx, aquamarine or quartz. 
We called it the 'Hex Ring' because it is so beautiful it will put a 'hex' or spell on whomever looks at it! 
Custom-made in New York City; please allow up to three weeks for delivery.