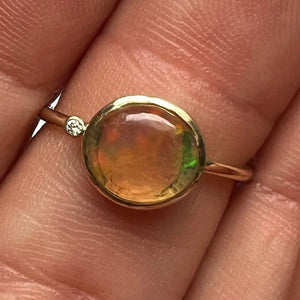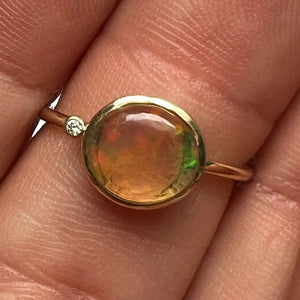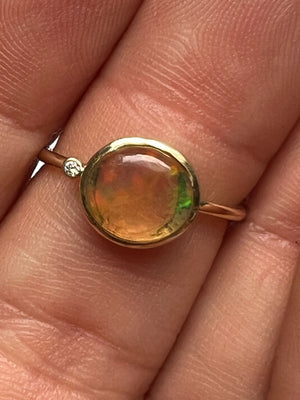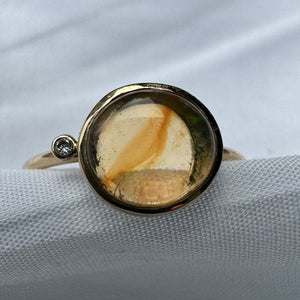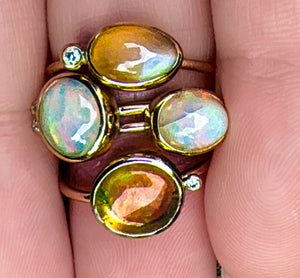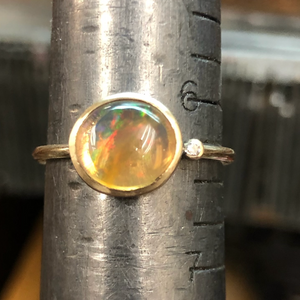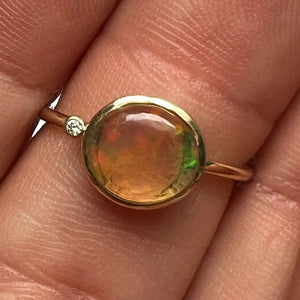 Orange Opal 'Flame' Ring with Diamond
Regular price $495
A lovely, transparent fire opal with an orange 'flame' running through it set in a 14k gold bezel with a 1.5 pt up-cycled diamond. The opal itself is 8.65 x 9.4 mm. 
This stone is very special. It is both watery and strong. It looks lovely on it's own and also pairs well with other rings. 
The ring is a 6 but can be re-sized from a 5.5 to an 8. Please purchase the ring 'as is' and put your re-sizing request in your Notes at Checkout. Please also feel free to email us at store@aesajewelry.com. Allow 2-3 weeks for resizing.